Get to Know The Binnie Media Team
Binnie Media is Maine and New Hampshire's largest privately owned and locally managed media company. Between radio, digital, and outdoor advertising mediums, Binnie Media engages with over 1.5 million people every week.
Our employees live here, work here, and are committed to representing the interests and values of the listeners and viewers in our communities as well as the clients that we work with.
Get to Know The Binnie Media Team
Binnie Media has been operating radio stations since 2012, including some of the top radio stations in New Hampshire and Maine. The station list includes: Concord's 105.5 WJYY, Wolf Brands including The Wolf in Concord, West Lebanon, and Central Maine. Along with Frank FM in NH's Lakes Region, Nashua, Manchester, Concord, New Hampshire's Seacoast, and Rockland and Portland, Maine.
The Binnie Media Center, located in Concord, NH, is an award-winning facility that is the former Walker School. The building was designed to house most of Binnie Media's New Hampshire radio stations.
Recent History New Hampshire's Greatest Hits
In 2015, we added a Premium Digital Billboard on I-95 in Portsmouth. It has proven popular and effective for some of the region's top advertisers like: New Hampshire Lottery and Portsmouth Regional Hospital. These are just a few of the many local businesses we have worked with to help get their message seen.
2019 saw the next evolution of the Binnie Media brand, as we consolidated four of our NH Radio Stations into our flagship brand: Frank-FM – Greatest Hits. With coverage from Nashua to the Lakes Region and New London to the Seacoast, advertisers can hear their message across a statewide network, regionally, or locally.
Founder Bill Binnie is a New Hampshire industrialist, investment banker, and philanthropist, who is the president of the Carlisle Capital Corporation and founder of Binnie Media. Bill believes in the power of local media and creating an engaging community based work environment. Bill encourages each employee to be empowered and is committed to making Binnie Media the best media company in New England. Born in Scotland and having lived in New Hampshire for the majority of his adult life, Bill enjoys racing and restoring cars (having won the 24 hours of LeMans twice), heli-skiing, sailing and spending time with his children.
Massimo Rosati,
President
Massimo has worked in radio and sales for over 20 years. He was hired at Binnie Media in 2013 as a Regional Sales Manager and within a year, quickly moved to the position of Executive Vice President in 2014. After continued success growing ratings and revenue, Massimo was named President of Binnie Media in 2018. He now oversees New England's largest locally owned and managed media company with some of the highest rated stations in the area. Mass loves traveling with his family, good wine, and the Dallas Cowboys.
Faith Francis,
EVP of Sales
Faith Francis has worked in media in multiple capacities since graduating from the University of New Hampshire. Faith has worked in television, radio and print and ran an advertising agency for 8 years in Portland Maine. Having a background as a buyer makes her a great asset to the Binnie Media team and a leader whose first priority is to facilitate ideas for clients, while having a background as a seller makes her remove barriers for our sales executives. Faith lives in the Lakes Region and loves all things boating, skiing, travelling and spending time with family and friends.
Gary Kurtz,
VP of National Sales
Gary is a longtime New England radio industry veteran. His roles include sales and general management for stations in Boston and Hartford. He has also worked as Vice President of National Sales for Gen Media Partners Boston Office. He's been a reliable and dependable partner for many of the region's buyers, planners and agency media execs. He enjoys traveling with his family throughout the country on a mission to see games in all MLB and NFL stadiums.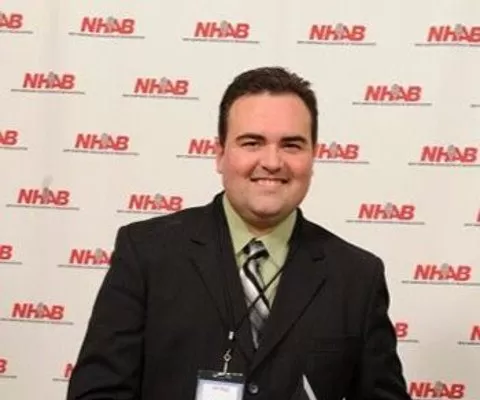 Heath Cole,
VP of Programming
Heath Cole joined Binnie Media in 2019 as Team Captain for the Upper Valley after 22 years on-air, programming, management, and sales for a variety of formats and radio stations around New England. Ironically, Heath launched "The Wolf" in the Upper Valley, in 2005 under prior ownership. He was promoted to General Manager for the Upper Valley in 2020, and as Vice President of Programming for the Binnie Media portfolio of stations in June. His wife, two children, and two dogs are in the process of moving from Claremont to southern NH.
Jon Sundberg,
VP of Sales - Portland/Rockland/Dover
Jon Sundberg moved to Portland Maine in 2004 after attending Skidmore College in Saratoga Springs, New York. He's married with three children, loves sailing, skiing, cycling and woodworking. Jon found his way into radio advertising sales as a marketing consultant, where he found working to help local businesses thrive through effective marketing strategy a fulfilling pursuit. After thirteen years in sales, he moved into sales management, and now Jon oversees Binnie Media's sales teams in Maine and Dover, NH.
Matt Lyman,
VP of Sales - Manchester / Concord / Lakes Region West Lebanon
Matt Lyman joined Binnie Media in 2014 after a ten year career working with The American Cancer Society. Matt quickly climbed the ranks working as a marketing consultant, before being promoted to GM of the Seacoast cluster of the Binnie Media Stations, and finally VP of Sales for the New Hampshire Markets. Matt lives on the Seacoast with his wife, daughter, cat, and dog. Matt loves fishing, playing the guitar, woodworking, boatbuilding, and practicing Brazilian Jiu-Jitsu.
Eliza Tremblay,
GSM Portland-Dover
Eliza Tremblay graduated from Rivier University in Nashua, New Hampshire with a B.A. in Communications, and a Minor in Broadcast Journalism. In 2006, she began her radio sales journey and has enjoyed offering a wide variety of formats including; Classical, Rock, Country, Classic Hits, Hot AC and News/Talk. In 2020, Eliza became the General Sales Manager for 98.7 FRANK-FM and 98.1 & 1270AM WTSN News/Talk based in Dover, NH where she enjoys working with sales reps and clients throughout the Seacoast, NH and Portland, ME markets. Eliza lives in Southern Maine with her husband and two sons where they spend most of their time doing all things sports and music!
Bronwyn LaPointe,
Sales Manager Binnie Media Outdoor
Bronwyn LaPointe began working in radio and sales in 2008 out of Boston and joined Binnie Media in 2012 as a cross seller among all of Binnie's media properties. Bronwyn is a Sr. Key Account Manager for Binnie Media radio and specializes in client development, online, events, and outdoor sales. As the Sales Manager for Binnie Media Outdoor she enjoys working with clients and reps throughout the New Hampshire and Maine markets. Bronwyn lives on the Seacoast in New Hampshire with her husband and two daughters. In her free time, she enjoys boating, hiking, going to the beach and spending quality time with her family and friends!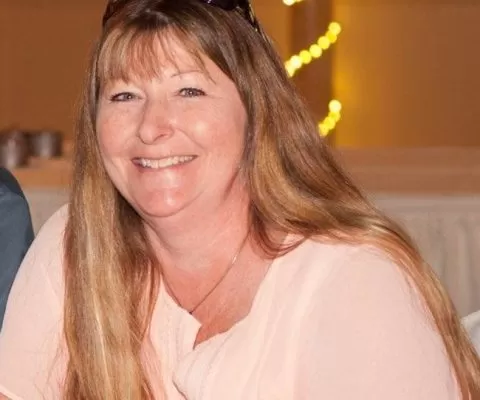 Cindi Skillin,
VP of Finance
Cindi has worked for Binnie Media since it's start in 2012 and has worked for the radio station since 2004 under prior ownership. She works as the company's Controller and takes care of Human Resources for both Maine and New Hampshire. Cindi enjoys spending her non-working hours taking care of her animals including horses, goats, chickens and dogs or riding her motorcycle on the back roads of Maine and New Hampshire.
WHAT OUR CLIENTS ARE SAYING
When getting your message out, it is essential that you are hitting your business' target audience. Binnie Media utilizes hit radio stations all across New England.
-Maggie S.